Affordable COTON DE TULEAR Puppies & Dogs.
Breed description:
The Coton de Tuléar is a small breed of dog. It is named after the city of Tulear in Madagascar, and for its cottony textured coat. - from AKC.org
Browse our COTON DE TULEAR Breeders. View owner cost, prices and information about COTON DE TULEAR
Pin it on Pinterest:
Pin my images now!>
---

Sunny Brook Coton De Tulear info

View my puppies


Puppy Ads


Map View


Puppies for sale in North Port 100


Enjoying Coton De Tulear since 1992. Committed to Health, Temperement, and well socialized puppies. Our puppies are from World Champion lines. Our dogs are health tested and have a written guarantee. We have many happy clients and references. When searching the internet, becareful of cheap dogs. I believe you get what you pay for. IF they are really, really cheap, there is a reason. The Coton De Tulear is a rare breed, and the Royal Dog of Madagascar. Small in size, approximately 8 to 14 lbs. White cotton balls. Nonshedding, nonallergic hair, makes this breed a great choice for people with allergies. This is a wonderful loyal, companion dog The coton is known as the anti-depressant dog because of their happy go lucky personality.. For more information, visit us at our web site, or give us a call. Puppies available to approved families at reasonable prices.We are currently taking deposits for our June and August  2008 litters. We have beautiful puppies available to approved homes. Our website is www.sunnybrookscotondetulear.com
941-270-1018
[
Breeder Location
(North Port )
---

Sunnybrooks Coton de Tulear info

View my puppies


Puppy Ads


Map View


Puppies for sale in north port FL
Sunnybrooks Coton de Tulear Sunnybrooks Coton de Tulear was established in 1992. We owned one of the first 500 cotons in the United States. We have been blessed to have loved these amazing dogs.Our dogs are first and foremost part of our family. Our puppies are born in our bedroom and sleep right next to us in a playpen for the first three weeks so we can keep an eye on them at all times. Then we move them out into the main house where we start socializing them and getting them use to different sounds, sights and other people. This is very important for a sound, confident dog in the future. Our dogs are all health tested and guaranteed. We show our dogs all over the United States and the World. We have beautiful top winning dogs. In 2010 we had the number one Coton de Tulear with U.K.C. We hold Mult. Gr. Championships on many of our dogs. The coton is a small, sturdy, very happy dog. They are the Royal Dog of Madagascar and are featured on many postage stamps. They love children, are non shedding and non allergenic and love to please their owners. The Cotons are a rare breed, but will be entering AKC in June of 2012. Our dogs are registered with FCI,UKC, AKC. If you are looking for a healthy, happy, well socialized true Coton de Tulear from a code of ethics breeder, you have come to the right place. Puppies for sale to approved homes. We do not ship our puppies, but we do have a dog courier who will hand deliver to the airport of your choice. I feel it is very traumatic to ship these small babies.
941-270-1018
[
Breeder Location
(north port FL)
---


My puppies for sale



Puppy Ads


Map View


Puppies for sale in St.Louis MO A 13 week old male coton de Tulear puppy for sale. He's not neutered, so he's good for breeding and is also AKC. He's up to date on his shots and loves to run and play. He's very good with children as well. To describe him more for you, he's all white, with a black nose andblack circles around his eyes as there should be. His feet are also black as there should be. If interested please e-mail us at sbumblebee@ymail.com or call us at (314)6053953.
(314)6053953
[ Breeder Location (St.Louis MO)

---

Mountainaire Cotons info

View my puppies


Map View


Puppies for sale in Cle Elum WA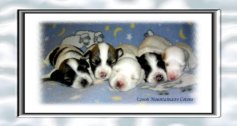 At Mountainaire Cotons "We Speak Coton". Visit our website to learn of the devotion and commitment we have to our Coton family and the Coton breed. We are an ACC, (American Coton Club) "code of ethics" breeder. We health test our cotons beyond the requirements of our Breed Club. See our website for OFA, CERF and Veterinary health testing we do prior to our cotons being mated. Our breedable Cotons are DNA profiled. We strive for healthy pups, (through the thorough documented health testing of our adults) loving and playful temperaments, and a strong sturdy structure. At our website learn about the fun activities we participate in with our cotons and the Joy they bring to our life. Our Cotons are our Family first, we give each of our cotons the same level of care many do for their children. We raise and nurture our Coton pups as our own, with commitment to making the adoption process smooth and stress free for the Coton pup and the forever family we have chosen for each one. Our Coton pups are born in our home and are part of our family life here right up to adoption day. By the time adoption day arrives our puppies are sleeping thru the night in our bedroom, they will know basic commands, are socialized in the home environment and on field trips out in the real world, they are going outside good potty and using a piddle pad indoors. Please contact us if you would like to learn more about our happy go lucky Cotons, our breed, or learn about upcoming planned litters and information on our adoption/screening process.
P.O. Box 361 (509) 674 - 2220
[
Breeder Location
(Cle Elum WA)
---

TiaCotons....American Coton Club Code of Ethics Breeder info

View my puppies


Map View


Puppies for sale in Washington WA We have made a special commitment not only to the breeding of healthy beautiful dogs who have a lovely temperament, but to the long-term genetic integrity of the Coton de Tulear breed. TiaCotons believe that all Coton de Tulear bloodlines, whether from Madagascar, Europe or the North America, merit respect, preservation and enhancement. At TiaCotons we are dedicated to: Producing lovable and sociable Cotons with even, sound temperament; Providing socialization to our puppies in the home so they have a great start in life; Performing regular health testing of our breeding Cotons, which we shall share; Preserving the genetic health of the Coton de Tulear breed; Finding the best possible homes for our puppies; Lifetime support for our puppies and their families; Protecting our puppies with a comprehensive contract.
P.O. Box 1015 Lake Stevens, WA 98258 425 334-6576
[ Breeder Location (Washington WA)
---

COTON DE TULEAR info

View my puppies


Map View


Puppies for sale in Zgornje Gorje
A few minutes on our site will allow you to discover a wonderful companion in a dog endowed with an extraordinary temperament, the Coton de Tulear, a beautiful social dog, also known as anti-stress dog. Known for his ability to smile, dance and "talk"; Coton is unique in cuddling, he knows when we need a little joy or just warm body to embrace. Coton is an excellent traveling companion; he is always ready for his new adventure. Write us, it is our pleasure to answer your questions.
Spodnje Gorje 143 4247 Zgornje Gorje SLOVENIA
[
Breeder Location
(Zgornje Gorje )
---

mc mell's info

View my puppies


Map View
der coton de tulear und irish wolfhound zwinger zeigt seine rassen mit bildern, den jeweiligen rassestandards, tipps zur erziehung, welpentageb?chern, ern?hrung, ahnentafeln und nachdenkliches. ausserdem wird die dazugeh?rige kleintierpraxis vorgestellt.

[ Breeder Location ( Germany)
---

Kennel Longlow info

View my puppies


Map View

Page:1
COTON DE TULEAR To top of Page